If you're looking for a group to make friends with and grow together in your journey with God, you'll definitely find yourself at home. Our goal is to point each other to Him knowing that He can satisfy all our needs while supporting and encouraging each other to keep moving ahead—we're in this together, right?
Step into Spring

FRIDAY, MARCH 10  |  6:30 – 8:30 PM
The Student Center
Join the women of Heights Church as we "Step Into Spring". As we see God's creation bloom around us, we can be reminded that we need only to lift our eyes to see the Maker of Heaven and Earth in action. This event will help set the stage for the year as we focus on the promises found in Psalm 121. Come and be refreshed with worship, community, an inspiring message, and some fun wrapped in!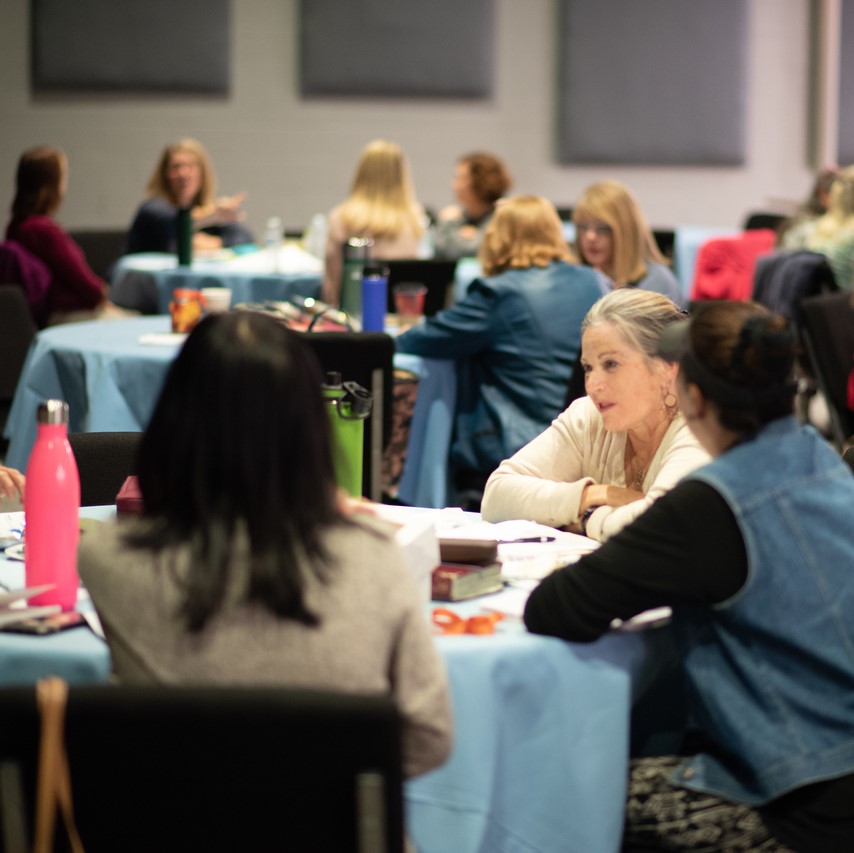 Life Groups for Women
Heights Women host several Life Groups in one place at the same time!  It's a great time to gather in community and spend time with others walking at the side of Christ together to unpack the message from Sunday and pursue God's truth.  Life is better together.
Morning Group:
Wednesdays, 9:30 am in Worship Center, Room 5
Evening Group:
Wednesdays, 6:30 pm in Worship Center, Sanctuary
Questions? Email lifegroups@heightsconnect.com
Women's Prayer Group

CALLED TO PRAY
The Women's Prayer Group meets every Monday evening to pray together. "Pray in the Spirit at all times and on every occasion. Stay alert and be persistent in your prayers for all believers everywhere." Ephesians 6:18 NLT
Meets:  Mondays, 6:45 – 8:15 pm
Location:  Worship Center, The Landing
MOPS/MOMSnext

If you are a mom of kids elementary age and under, we would love for you to join us for our MOPS/MOMSnext Life Group. We are a sisterhood of moms who come together to laugh, cry, and embrace the journey of motherhood. 
Meets:  Jan 23 and 30 & Feb 6 and 27
Location: Worship Center, Room 5
Questions? Email jennifera@heightsconnect.com
Need Help?
We have answers!
Shoot us an email for all Women's Ministry related questions. We'd love to help.
HEIGHTS CHURCH
6540 Sylvan Rd., Citrus Heights CA 95610
(916) 726-2100
Newsletter 
Subscribe via email so you don't miss a thing!