A Call to Connection.
A Call to Community.
A Call to Action. 
Sign-up Sundays, Jan 8 & 15 at the Information Kiosk after services.
Groups begins January 15, 2023

On Campus | In Home | On Zoom
A call to connection is an invitation from Jesus to meet Him at a deeper level­. It's an invitation to spend time in honest prayer and reading His word. This is a loving invitation to know His love for us at deeper levels of our heart.
A call to community is an invitation to do life together.  This is the very purpose of our Life Groups.
A call to action is an invitation to join Jesus in serving our community in some way; this is outreach.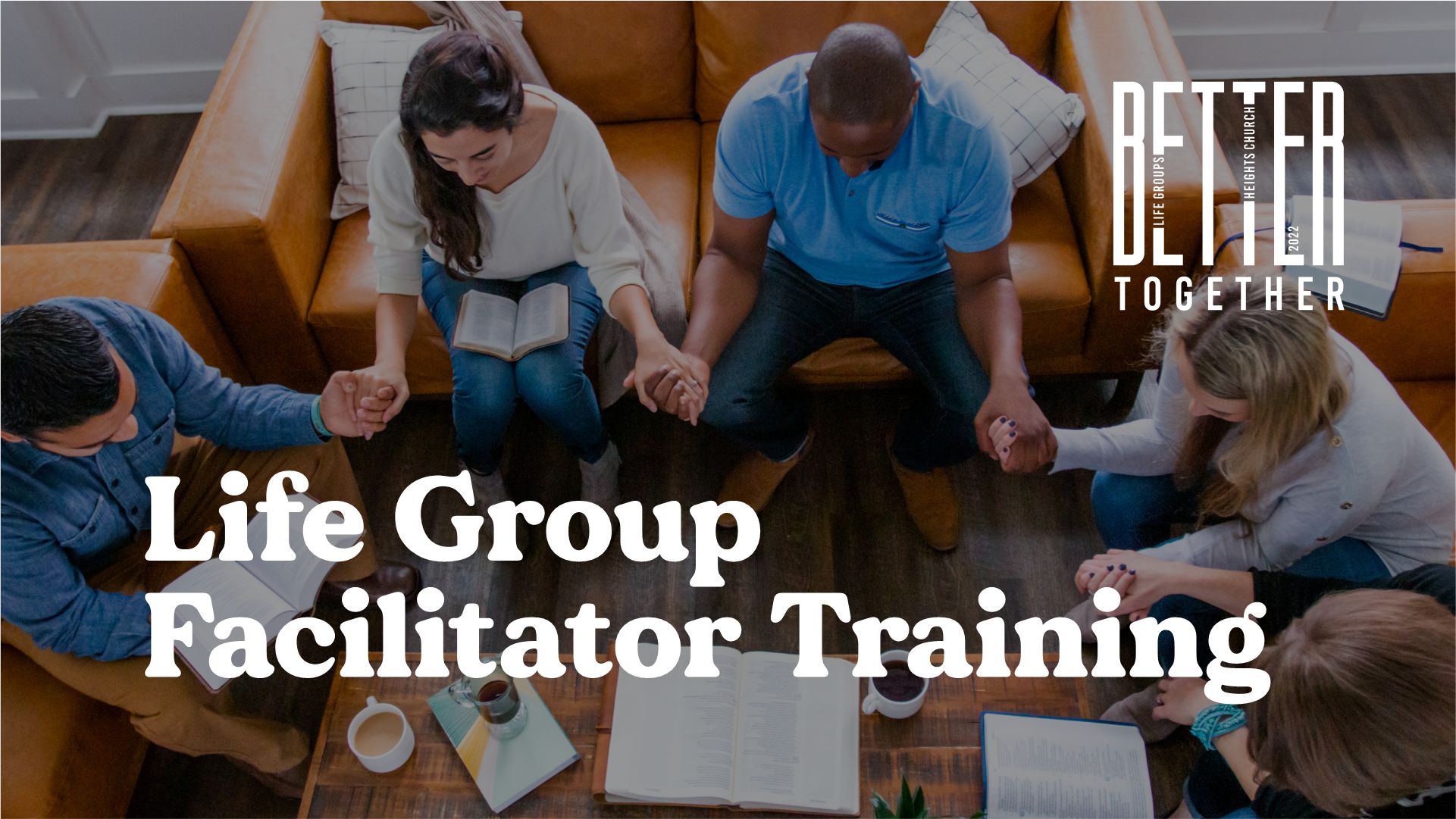 We are looking for motivated people who want to help others connect to one another and experience God at a deeper level.
We are offering a Life Group facilitator training to help you do just that. If you are interested in hosting or facilitating a new group, please reach out to Pastor Justin Orr or fill out the form below.
Laugh, love and learn more about God in a group designed with you in mind. Heights Women have fun and grow in faith together.
Discover what it means to have brothers in Christ. Finding the right group of men to do life with can make all the difference in becoming a better husband, father and friend.
For every kind of marriage—old to young, great to not-so-great. Offering in-person and Zoom life groups.
We are a caring, happy, fulfilled, Spirit-led group that meets weekly for Bible study.
God is in the business of transformation and that often comes from learning our true identity in Him and the authority we have as His children.
We meet in homes all around the Sacramento area.
The purpose of these groups is to help you connect relationally and grow spiritually. Please email Pastor Justin Orr to find the right group for you!
Need Help?
We have answers!
Shoot us an email for all Life Group related questions. We'd love to help.
HEIGHTS CHURCH
6540 Sylvan Rd., Citrus Heights CA 95610
(916) 726-2100
Newsletter 
Subscribe via email so you don't miss a thing!