Learning about Jesus should be fun and engaging at every age level!  Our Heights Kids team is committed to helping kids discover who God has created them to become.
Stop by Heights Kids Welcome to get them checked in before service begins.
Heights Kids meets at 9:00 am & 11:00 am on Sundays
Learn more about Heights Kids in the links below.
For kids with special needs
Heights Kids Camp
We are so excited that Heights Kids Camp is back!
Our theme this year is "Make Waves"!
June 21 – 23  |  5:30 – 8:00 pm
Waves are powerful. Waves make an IMPACT and the way we live can make an impact on other people. We hope that your kids will join us for engaging Bible teaching, incredible worship, high energy rallies, water slides, super-fun games, amazing art, small group activities, and even a few surprises, as we will all learn together how to make an impact in the lives of others. Your kids will love it! Sign them up and invite a friend!
Cost: $75
Includes: T-shirt, water bottle, dinner all 3 nights, water slides, amazing art, small group time, great storytelling, high-energy worship and an incredible rally.
Also, we would love for you to join us as a volunteer. Click here to view areas to volunteer in!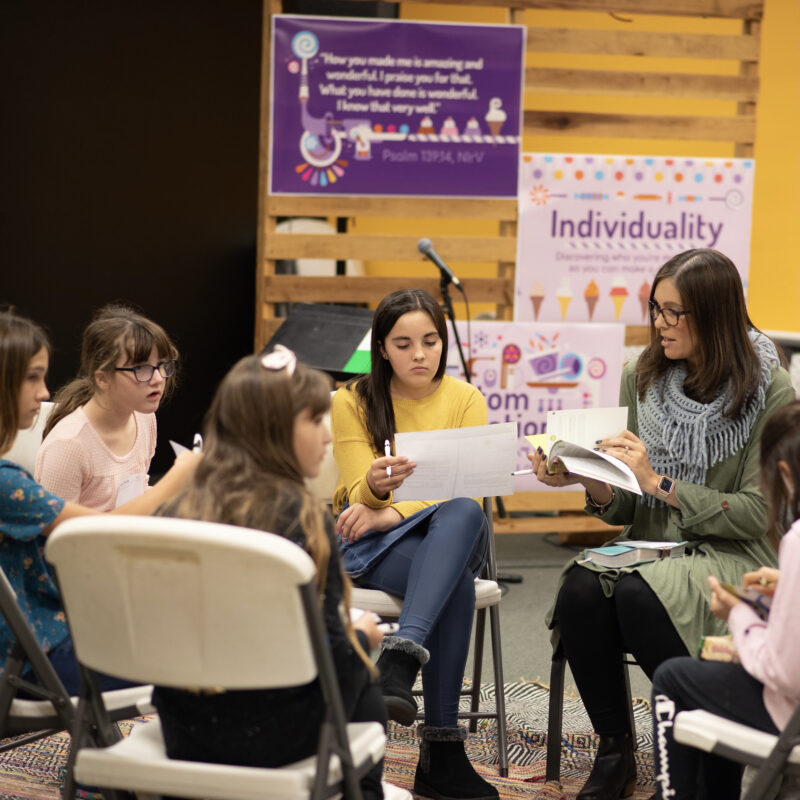 Wednesdays, Apr 13 – May 25
6:30 pm – 8:00 pm
PRESS PLAY DEVOTIONAL
In Press Play, this 8-week devotional for kids, Carlos Whitaker will take your kid on a journey of discovering who God says they are so they can root their confidence in God's steady truth instead of the unpredictability of their classmates' opinions. 
Cost: $15 for devotional
To Register: Email Tiffanyk@heightsconnect.com
Location: Worship Center Classroom (WC-9)
Tuesdays, Apr 19, May 3 & 17
10:00 am – 12:00 pm
If you are a mom of kiddos elementary age and under, we would love for you to join us for our MOPS/MOMSnext Life Group. We are a sisterhood of moms who come together to laugh, cry, and embrace the journey of motherhood. 
Newsletter 
Subscribe via email so you don't miss a thing!