Learning about Jesus should be fun and engaging at every age level!  Our Heights Kids team is committed to helping kids discover who God has created them to become.
Stop by Heights Kids Welcome to get them checked in before service begins.
Heights Kids meets at 9:00 am & 11:00 am on Sundays
Learn more about Heights Kids in the links below.
For kids with special needs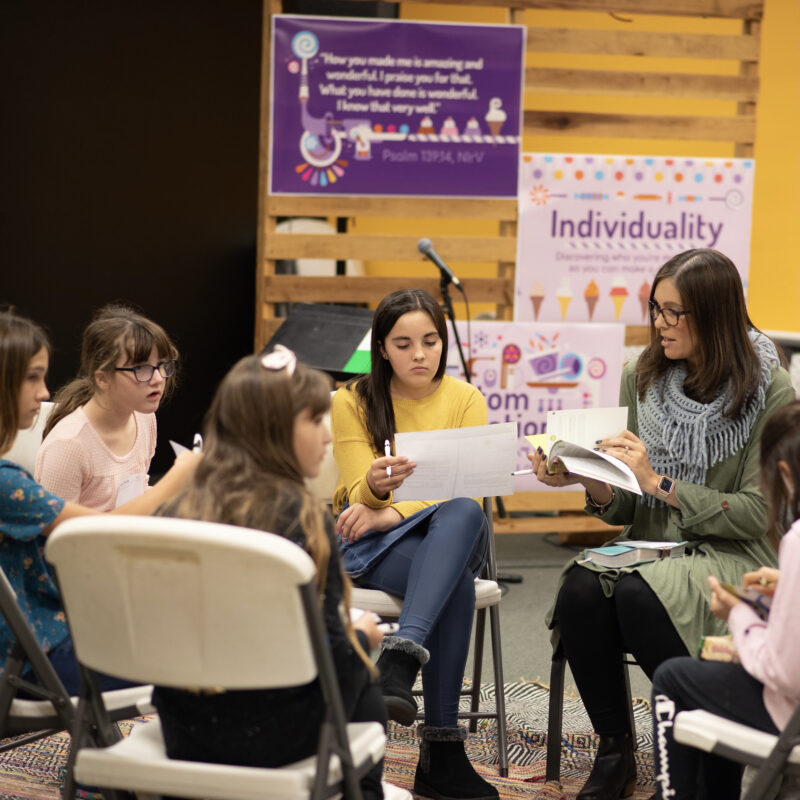 Heights Kids 45
This winter we will be continuing in our Focus study. Your 4th and 5th graders are invited to join us for fun, friendship, and an opportunity to grow deeper in their relationship with Jesus as they learn what it means to have faith. We all want our kids to "have faith." But what does that mean? Where does faith come from? What does faith look like in action, especially when bad things happen or life is uncertain? 
Focus: Take a Closer Look is an interactive devotional that helps kids understand what it means to place their trust in Jesus and follow Him every day. By taking a look at the lives of some of Jesus' earliest followers, we can help kids grow a faith that's centered around the life, work, and freedom found in Jesus. Your kids will love it!
Meets on Wednesdays from 6:30 pm – 8:00 pm in Room 9.  If you have any questions please email jennifera@heightsconnect.com.
MOPS/MOMSnext

If you are a mom of kids elementary age and under, we would love for you to join us for our MOPS/MOMSnext Life Group. We are a sisterhood of moms who come together to laugh, cry, and embrace the journey of motherhood. 
Meets:  Mondays, Jan 30, Feb 6 & 27.
Location: Worship Center, Room 5
Questions? Email jennifera@heightsconnect.com
HEIGHTS CHURCH
6540 Sylvan Rd., Citrus Heights CA 95610
(916) 726-2100
Newsletter 
Subscribe via email so you don't miss a thing!